A night of fun
December 31, 2018
The night has come, for tricks and treats,
Which candy to chose? They are all so sweet.
I ran straight to my room when I got home from school,
I put on my costume, I thought I looked cool.
I ready myself for the night to come,
I am ready for a night filled with fun.
I walk out the door, candy bag in hand,
There is a party next door, everyone will be there,
Including my favorite band!
This is the first Halloween I will go by myself,
My Mum said, "Be home by twelve."
I'm excited and a little bit scared,
I hear a noise, I jump, "Stupid bird."
I hear there is a house that is abandoned,
By the end of the night, my bag has expanded.
The night goes by quick,
And as they say,
Time fly's bye, faster than day.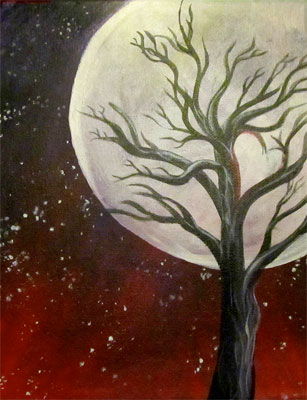 © Rebecca F., Madison, SD