"Where I'm From"
September 23, 2009
I am from dust bunnies,
From bars and constant fighting,
I am from mud pies made in mom's garden.
(Brown, drippy
It tasted like chalk.)
I am from the creaky tree house,
The apple tree
Whose long strong limbs grew apples I remember the deer would feast on.
I'm from dog snatchers and coyotes,
From Marie and the flower man.
I'm from the pushing and shoving,
From the shut up's and sit downs.
I'm from she who puts her mind to it can do anything she desires and many other high expectations.
I'm from Eric and Rebecca's farts,
Spinach Pie and Kool-Aid.
From the sacrifices my mother made
Moving us across the states
And the beer my father drank
That kept his mouth shut.
Under my mattress is a Diary
Packed with filled pages,
A world of mixed poems
To hide beneath my smile.
I am from those pages –
Written before I bloomed –
Petal – fall from the lonely flower.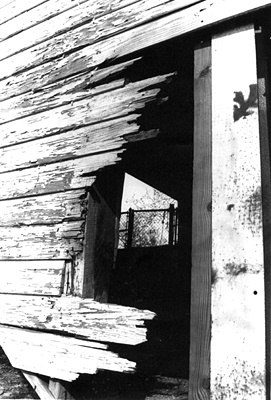 © Gordy C., Bethesda, MD