Disappearance
October 5, 2009
It is death outside: bitter, cold, and white

Two figures dance lively into the drifts

Happiness radiates and overcomes them

A glowing timeless ecstasy engulfs them

Elation in one another's presence

Still so emotionally attached

Not even noticing their surroundings

Envy for their simple, perfect divine high



Anguish plagues one's face, missing their partner—

Was that time worth this sorrowful stillness?

The seasons do change but time still won't heal.

Hopelessly wishing to go back there


That beautiful innocent ignorance

But what can replace this disappearance?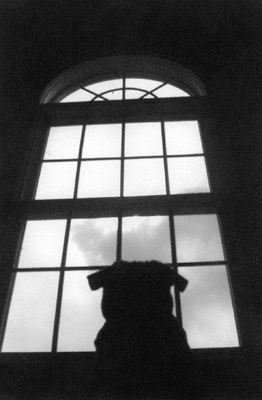 © Joe F., Milford, CT