No Mother of Mine
October 21, 2009
Staring at my reflection I see
me with a smile, wide as can be.
It's set upon my face, doing its special task,
to hide myself like a mask.

I'm screaming on the inside,
a wave of terror; the biggest tide.
A black sea of sadness, our biggest crisis.
You broke me, mama; shattered our bliss

Mama why did you walk out?
Some days it makes me want to shout.
Others I ask myself "did you not love me?
And was I not a good enough daughter for the?

I don't know how I made it this far, being free of
your exotic questionable motherly love.
But as I sit here, on this special day
for mothers like you, I remember that May.

You weren't always the best.
Fighting with papa; getting things off your chest.
Being selfish was what you were good at,
so maybe I'll just stop and leave it at that

Papa knew of the wrong you did; the things you'd start
He just wouldn't break my virtuous heart
by telling us the truth, behind all your lies.
For if he did there would be many goodbyes

I tell myself that deep down, way deeper than most,
I think your conscience was being your own personal ghost.
Telling you who was good at raising us; he was better.
It was your last final flaw, writing us that letter

So as I sit here thinking,
I know it wasn't my doing,
that set you free to roam .
It was your own.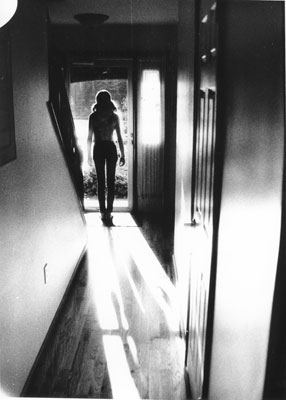 © Mike V., Morgantown, PA