Go to God
June 18, 2010
She never believed in herself
She felt as if everything she did was wrong .
It was like her against the world
Nothing was able to keep her strong .
You never seen her put on a smile
You never seen her having a good time .
"Oh sweetie your so beautiful"
Deep down inside she knew it was a lie .
I tried to help her out . .
I used my power to help her out in every way
I told her that ..
"When your struggling and life knocks down on your knees , your in the perfect position to pray"
I told her that God is the one to go to
When everything else goes wrong .
He'll hold your hand the struggles
And help you to move on.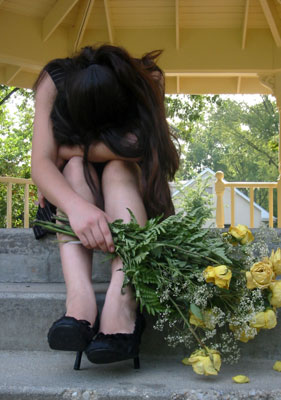 © Martha V., Morton Grove, IL