Remain
August 28, 2010
Standing before an open grave
I find myself in thought
When I'm laid down in the earth
Will I know what I have lost?

Forest fire in my green, green eyes
Ashes all that remain
Were my efforts and my living
Really all in vain?
The silhouettes of skeleton trees
Scorched upon the ground
All I worked for—all I fought for
Only shadows now

Amidst the shadow trees…
Will they remember me?

To sleep below the flowers, I wonder
Will the feeling be?
Will the roots of flowers poking down
Remind too much of life above me?

Of all I managed to obtain
Nothing will remain

And when you visit, dressed in black
What will you say to me?
Will you tell me what the world is like?
Will you tell me what you see?
Or will you tell me how everyone I loved
Is now living all alone?
Will you ask how I could just
Leave you on your own?

Will you remember what I tried to do?
What I fought for every day?
Or will you bury my olive branch
When there's nothing left to save?

Will you place a flower
In the grass above my grave
The mission all but forgotten
Now that only sorrow remains

A lily covered in glittering frost
A December morning's dew
Is this the only sign I have
That I existed too?

So will you place a flower
Beneath a headstone bearing my name?
For me, will you try to change to world
Or leave it just the same?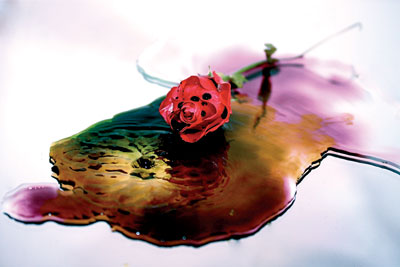 © Garrett M., Port Angeles, WA