Conquerors of Fate
January 4, 2011
Eric, I miss you. My heart will no longer beat.
I cannot be steady, I cannot balance on my feet.
I am no longer me, I wobble on my knees.
I try to play soft music, but my fingers trip the keys.
The world revolves while I'm stuck in place.
The tears that fell are scratched upon my face.
I always turn to see if the past is yet here.
When I see your name, my mind disappears.
I stumble around with no words from my throat.
I'm no longer a full, but a quarter note.
I'm only half of what I used to be.
I'm only half of what you saw in me.
When that day comes that we reunite.
My smiles will return and my heart will twist tight.
I will no longer stumble, I will no longer fall.
I will no longer be face to face with a wall.
The world will turn with me intact.
You'll be here, my heart will be back.
My hands will play our love melody.
Our minds will share every memory.
When the tears suddenly fall, they won't be tears I hate.
They will be reminding me that we've conquered fate.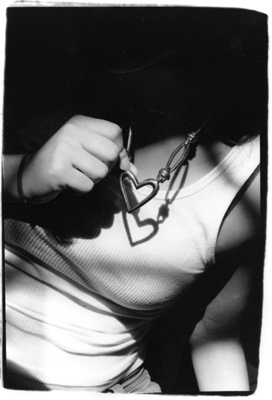 © Julia R., Bethesda, MD