Sonnet
October 12, 2011
Oh! How beautiful my thoughts can be!
If only we could share these dreams
And my images be given off to thee.
But how may I share these musings
With you, myself for are we not one?
And how doth these thoughts' thoughts stay bright
When the vast darkness of sleep repels the very
Being of our own good at night?
Yet you stay in you as I stay in me
And we share our thoughts.
How, may I ask, can you see what I see?
And project the portrait of mine own life,
For we must be one and you must watch me
In the day, as I live my life, and you live in strife.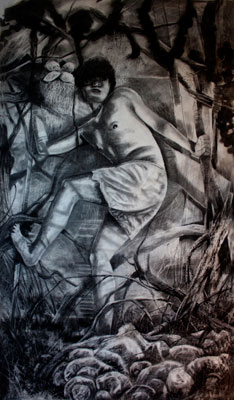 © Morel D., Miami, FL