Not Feminist Crap
November 16, 2011
Whine and complain, that's all we do
We're hormonal and unreasonable, according to you.
But I wonder how much of it society's fault,
That makes you think we're needy, empty vaults
Who only care about clothes and shoes,
Bad boyfriends, and like to be misused.
We think we're obvious when we're really subtle,
At least that's what you say when you can't find a better rebuttal.
But I'm a girl who will blatantly punch you in the face,
Not runaway like it's some kind of foolish race.
Sure, guys and girls are different, anyone can see that.
But why make assumptions on what society deems as "facts"?
Because I'm not a glass doll that you need to protect
When I have two firsts, ready to defend.
Now, I'm not into all that feminist cr**.
I'm just another person, and you can deal with that.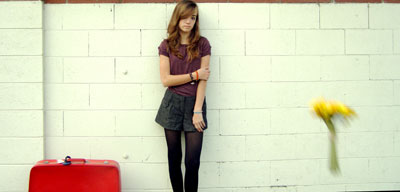 © Austin K., Studio City, CA