Nature's Work
December 11, 2011
Her wings aloft, the crow begins her flight,
Drawing attention with a raucous caw.
The fox below looks up in mocking awe
But she can't see, so sure is she that Right
And Good are all that can decide whose plight
Deserves the notice of those without flaw,
Who, in her eye, cannot but try to gnaw
At those who can not see what's in plain sight.
Our fox steps on, content and quite alone;
The crow already lost within his mind.
He concentrates on foot in front of foot
And what is his, and when he has atoned
For th' others' sins, he's not surprised to find
That confidence leaks thicker than does blood.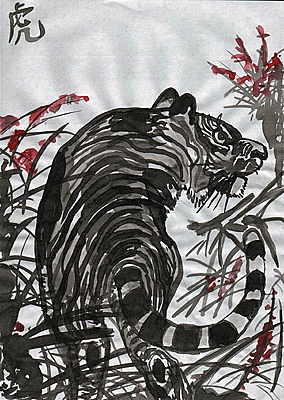 © Xin H., Elmont, NY