Daydream
March 15, 2012
Sitting in class on a quiet, boring day,
I am wide awake but begin to dream.
The voice in my head dares to say,
What if things weren't as they seem?

I imagine a world turned upside down
With birds that swim and fish that fly.
You can drive your elephant to town
And say spaghetti instead of goodbye.

You send the mail by paper airplanes.
Every Thursday, paint your house blue.
You can't get attention by calling names
But by playing a song on your kazoo.

But I think I like things the way they are
And an exciting day is never that far.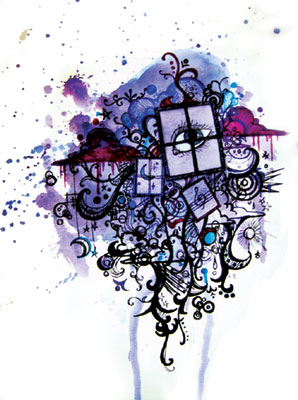 © Savannah R., Stoneville, TX