The Cycle of Histories and Human Stupidity
December 5, 2012
The cherished trials once perceived as dead
We've passed along through roads of lips and teeth.
Like cobwebs we hang hidden; yet, instead,
With careful application of ink, breathe.
But is it ever truly we're alive
When put as one form such mighty towers,
Then toppled, back into the cycle dive
Again as limits drown in blood showers?
Their requiems, such sour supplications
We lapse again, repeating frozen tips,
In vain, because we tell our own portions
Born from their rose-colored mirrors: writ wisps.
For we are only as hale as our past,
While petrified, for long we do not last.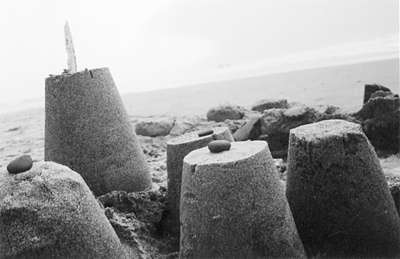 © Lydia D., Seattle, WA