My Perfect Mother
September 22, 2013
What love can match the love of my mother?

Surely no earthly sum can match its worth.

She has watched o'er my sisters and brothers;

My rock, my shield, my fortress since my birth.

When I was wallowing in my sad state,

When I ignored the Lord and turned my back,

My Mom turned me to love, and far from hate,

She saved my evil soul, rotten and black.

And still she is my strength when I am weak,

She keeps my soul from hatred and from vice,

In my darkest hour I can hear her speak,

A mother's love, the perfect sacrifice.

Though I've miles to go she's planted the seeds;

What perfect love, just from a string and beads!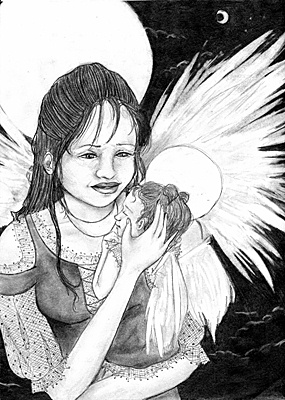 © Danielle S., Buffalo, MN