Apology well reserved
January 13, 2014
This poet shall appologize for your lack of intellectual needs.

I shall never appologize for writing the lyrics that you see.

I as a poet appologize and pity,
The fact that your own eyes stain blind, with nilly shilly words mesmorizingly witty
With a dark horizon up above, but a redened smile pursed on fragile lips.
The cold is pure bliss.
I apologize that the demons play and toy, and effortlessly pull at your heart and have darkened your love-
A love that may as well be reversed, that may as well disappear.
The shadows that have tainted a heart I've memorized.
Listen to the song, the lyrics of a new
Listen to the appology, that I need more then you.
Listen to the cascading breeze of hollowed ends
Listen to the ends tying , with a force that's tugging like a string.
I appologize that I couldn't change my nautre.
Heres an apology well reserved.
Something I finally deserve.
I apologize that you can no longer realize.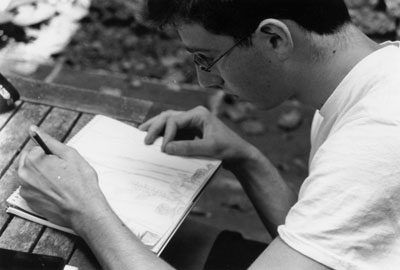 © Kira L., Bethesda, MD