The Man I Need
February 16, 2014
Shall I marry a man of great beauty,
Aesthetic, prim, with billions of dollars,
Prompted with fame with which to endow me?
Or shall I be tied to a quiet man,
Whose mind drinks the world of philosophers,
Bless me with Universe's phenomenons?
Perhaps with a man with boundless talents,
Who would woo me in life, cunning anon?
Should I? if Fate be so kind? Why not? yet!
I know very well the man that I crave—
A soul who lives his life on what He wills;
If I were to pick one thing for a mate:
I'd choose someone who trusts what He reveals,
Someone of His character— he who kneels.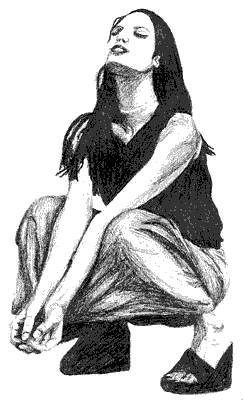 © Andrea S., Oakhurst, CA