Love Rekindled
April 30, 2014
It is said the Sun never fails to rise
But in truth it is forever present.
The Light has donned a darkened disguise
In honor of a malevolent Moon's lament.

Her hands of fire withdraw from the painter's Easel
Streaking dashes of azure with ebony fingerprints.
From the black paint there blooms an iridescent Hell
And yet a slumbering beauty thrives in the slow descent.

The Sun gains strength near the break of Day
And she claws gently at her silken shroud.
Liquid stars seep forth as the seams give way
Silver blood raining as misty stratus cloud.

My love for you is that of the Sun's fading light
Through darkness I will seek you until the fire reignites.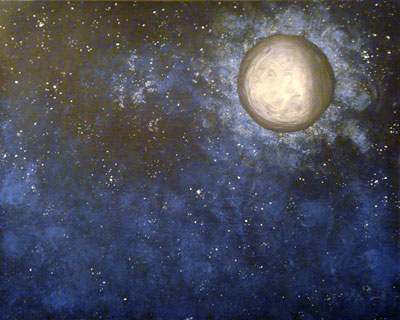 © Allison H., Vancouver, WA