Mother Earth
October 18, 2014
The soft dirt I lie on comforts my shaking frame,
The familiar smell of dust exudes a place to rid the blame.
Mother Earth combs my hair with branches filled with leaves,
A natural healing place, where everyone believes.
The sight of life, prominent in growing petals,
And energy of fire, lying in old metals.
Her soft voice flowing through the mountains,
A tale told so long ago, a secret in the fountains.
Her presence is always near, though few truly see,
And the hope she gives out has done so much for me.
Do you hear the chirping sparrows, flying out above?
Or the falling rain, the feathers of a dove?
The colors of fall, browns and reds,
A springtime oasis of flower beds.
Nothing can fix what breaks or tears,
Than a sweet place without cares.
Call out to Earth and find a retreat of harmonious love,
And bind all your fears in the form of a glove.
Tend to your dreams with tenderness too
Garden your life and hope when you do.

A heart is open if only you'll look,
So go out and listen to the babbling brook.
A new home is waiting out by the pond,
and you mother is there, calling so fond.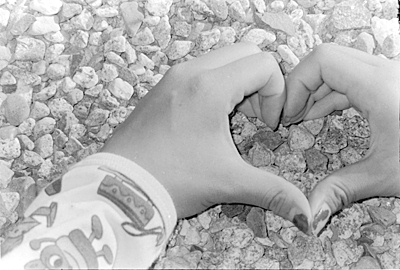 © Caitlin T., Marblehead, MA