I shall not bid thee farewell
January 8, 2015
I shall not bid thee farewell,
Sweetest Helen of wanted pain,
For my breast won't cease to tell,
That I am wounded but not slain.
And if I ne'er once more shall rise,
I shall fight on and not complain.
For thee I'd fight unto the skies,
And come victorious, though insane!
I cannot control my heart,
Ceasing, as it has, to be mine.
Know that with thee I shan't part,
Now that our joy has become thine.
My love lives on, forget ye lest,
So thou, so perfect, stay benign,
And know now that I shall not rest,
Until our fates do both entwine.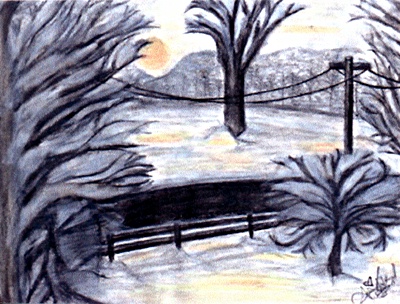 © Amanda W., Nanty Glo, PA