The Grave
January 25, 2015
Covered by a black veil too cold,
(Too cold for one who is still warm!)
I went there in a spirit bold,
To drive away this wretched storm,
And tear from me her deadly hold.
Up the path, that path of dull stones,
Encircling me, in grim repose,
Asleep in those unyielding zones,
Lay many dead, but none too close,
To the bleak garden of her bones.
She left melancholy, not life,
And her sickness, which to her clung,
Put an end to that hated strife.
Yet while her end by bells was sung,
The sickness in my heart was rife!
Thus walking up to that lone grave,
I am pursued by death unseen!
Angel, from whom I could not save,
That sweet creature, so pure, so clean,
To whom my life its way doth pave!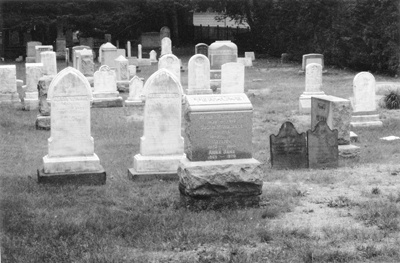 © Chris C., Pequannock, NJ