What If...?
May 20, 2015
It's the hardest of questions to answer,
Yet the easiest one to ask;
It's the reason you keep on living,
Yet the reason you wear that mask.
It's the strangest of all the problems
That trouble a person's mind;
It has millions of different answers,
But they're impossible to find.
It's the reason you keep on trying,
When everything seems to fail,
And it's always there to save you
When you feel all weak and frail.
It's the cause of all depression,
And the root of all regret;
It's there when you feel all lonely
To capture you in its net.
It's the reason some people are happy,
And why some act so stiff;
Actually, all that's in this world
Is caused by a simple "What if?"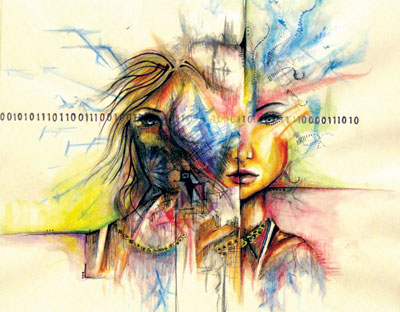 © Melissa W., Fayetteville, GA