Collateral Damage
April 11, 2016
Standing silently as curtains are drawn.
The two men wait, armed with guitar picks.
The main man holds the mic in his arm
While the patient woman stands by with her sticks.
The two men apply pressure to their strings
While the patient woman gives off a beat.
The sound blends together as the main man sings.
Such noise can move a crowd off their feet.
The beat picks up when the cymbals clashed.
The main man roars with his voice.
The guitar strums harder as the drums are thrashed.
It's hard to not listen to this beautiful noise.
This noise now comes to a stop as the crowd roars.
Begging these soldiers to perform an encore.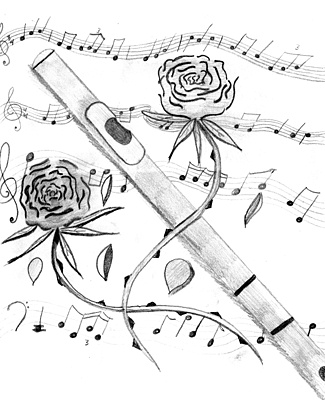 © Whitney S., Philadelphia, MA