Neverworld Wake by Marisha Pessl - A Review
MAG
June 30, 2018
Neverworld Wake by Marisha Pessl is a beautifully-written, riveting tale of a girl – Beatrice – whose only desire is to find out the truth behind her beloved boyfriend's mysterious death that happened a year earlier. In order to achieve this goal, Beatrice goes to the source of the secrets and lies that her boyfriend's death has been shrouded in – she pays a visit to her former group of friends. Friends that she knew like the back of her hand a year earlier, now seem as different as if they were from another life – and yet, as similar as if they were hanging out, laughing and sharing secrets with each other just yesterday.
Beatrice's maybe-not-so-clever plan – to abruptly broach the subject of the death of the boy who had touched each of the teenagers' hearts and expect someone confess to his murder – is quickly dashed by an awkwardly silent and surprisingly foreign night of neon lights, music and drinking.
As Beatrice's desire for the truth quickly dwindles into a creeping suspicion that she will never get her questions answered. Then, a quick and tragic event leaves everyone – even the reader – dumbfounded and whisks the five teenagers into a land between life and death – a limbo – where the same day is relived over and over and the disbelieving, feisty group of kids' only chance for survival is to search for the truth behind their long-lost friend's death.
Neverworld Wake is – without a doubt – full of shocking twists and turns that every great and captivating mystery needs. Each chapter leaves you wanting to know more about the characters, their pasts, and how they connect to the mystery. Reading this book causes you to question each character's seemingly innocent actions and motives, and leaves you scrambling to mentally connect the dots in order to solve the mystery.
Not only is this story beautifully written with vivid and brilliantly-used metaphors, it gorgeously teaches a lesson about how every day, every minute, every second of your life is precious. Life is something to be cherished, not just captured in photographs, but by actually living in the moment. These moments in life – whether happy or sad, times we would rather forget or those we wished lasted forever – will never be experienced again, no matter how many videos you take or photographs you look at. Marisha Pessl beautifully explores this message in Neverworld Wake, a book that is not only entertaining and enrapturing, but honest and important.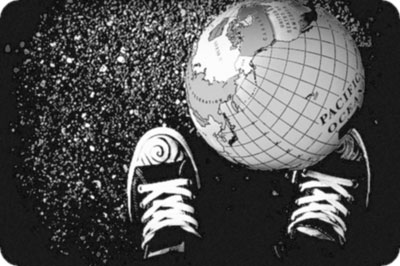 © Kailey E., Crownsville, MD