Beautiful Creatures by Kami Garcia and Margaret Stohl
April 6, 2010
Beautiful Creatures is by far one of the most magical and spell binding books that I have ever read. Now I have read my fair share of books, I go through around 5-10 books a week and many of these books are a variety of genres but my favorite remains to be young adult romance/fantasy. I have always been drawn to fantasy as it gives you an entire new world to be brought into, new people to meet, and a new story to tell. This book was no exception to these requirements, in fact it went beyond them.

Beautiful Creatures draws you in from the first page with a hint of mystery and forbidden love that cannot be denied. The story is told by Ethan Wate who has fallen for the beautiful and yes mysterious Lena Dechannes and cannot begin to understand all that complicates her life. As she continues to push him away he will not be deterred and eventually her defenses fall down and she let's him in. Some might have thought that this would be the end but no letting Ethan in means sharing with him her past, present, and what may become of her in the future. She is terrified of her fate and needs his help to unravel all that may happen before it's too late for them and for her. While this is a story that tests and tells of love it is also one of the never ending struggle between good and evil, light and dark. Ethan must help Lena overcome a choice that is destined to never be hers to make, one that will change both of their lives forever and Lena must decide whether it is worth it to risk it all for love.

The book ends abruptly as a cliff hanger and many unresolved issues and details leaving the reader on edge and dying to read the sequel. I couldn't put the book down the entire time that I read it and even though it was 576 pages long I couldn't help but wish that it was even longer. I fell in love with the story, the history, and the characters just as they fell in love with each other. This book is a must read for any fantasy lover and should be on the top of every fantasy/romance lover's wishlist. If you haven't read it yet go and pick it up, you are missing out.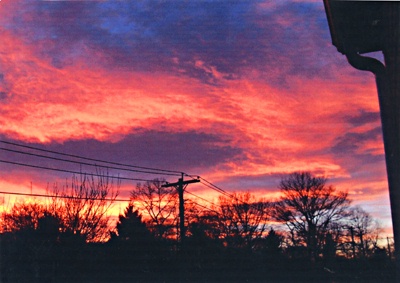 © Robbie M., Milford, CT