What I Learned
October 6, 2014
"Mr. and Mrs. Dursley, of number four Privet Drive, were proud to say that they were perfectly normal, thank you very much." And so begins my favourite book, Harry Potter and the Sorcerer's Stone. I was introduced to this book and it's series when I was eight, in third grade at Queen of Apostles elementary school by a librarian who had misshelved it with my usual series. (There's a part of me that thinks it was done on purpose...But I digress.)
For me, Harry Potter was an escape from the world and for the time when I was reading, I wasn't the freak with Autism and Obsessive Compulsive Disorder. Instead, I was a girl at Hogwarts who witnessed The-Boy-Who-Lived battle He-Who-Must-Not-Be-Named and I loved it. I loved how something as simple-looking as a book could open a whole new world and pull me in.
When I grew older, after I amassed all seven books in the series, when I was introduced to the characters Luna Lovegood and Bellatrix Lestrange, I learned that I wasn't supposed to be ashamed of who I was, of how I acted or what people thought of me.
The books were something I could take comfort in. The characters were my friends no matter what I did and the story remained the same stable tale I could always rely on. Even when my great-grandmothers died, the story stayed the same. Harry defeated Voldemort and the Wizarding World was safe. The stability that was missing from my life I found in the books and the quirks I had taught myself to hate, I learned to love.
"You're just as sane as I am." This line was the line that made me first fall in love with the Ravenclaw who's called looney and insane. She reminded me so much of myself and the way she embraced herself, the way she didn't give a damn of what people thought about her gave me the courage to embrace my own habits.
While most people deem a teacher or a coach as an educator, my favorite educator, my favorite teacher so to speak, is a book series. Harry Potter and Hogwarts were there for me when no one else was. They made me happier than I had been in long time.
I'm now a junior in high school and have more friends than I ever thought I could because of the book. It turns out that Harry Potter has changed more than just my life but other people's lives as well. We meet online from all different cities over the world and we embrace each other when no one else did.
I've never been more thankful, more grateful or more proud of who I am. Thanks to the wizarding world of Harry Potter, I accept myself. I'm loud, curious and unique and I'm proud to always return to Privet Drive, my second home.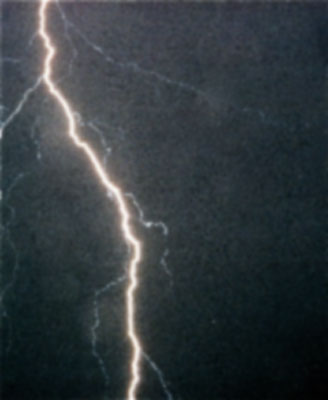 © Zachary C., Arlington, TN