Perfect Chemistry by Simon Elkeles
January 24, 2018
"I'm no good for you…"Alex is a cold hearted teen that has been brainwashed by the effects of the gang life. Gringos and bloods are sworn enemies but he never thought he would fall in love with one of them. Nobody did. Crazy to think this all started from a simple game of truth or dare. This is a novel written by Simone Elkeles and has won the Rita Award Winner For Best Young Adult Romance. Perfect Chemistry is an example of urban romance that tells you the true lives of teens.

Alex is dozed off and drunk as ever. He's breaking all the rules now that he pushed away Brittany. The closer she got the more danger she was in. At this point the world didn't exist and nothing mattered not even the thought of his ex grinding on him mattered. Brittany appeared on the beach and she stood still looking at Alex. She was also drunk and fainted. Alex took her and rushed to his house. They weren't together;in fact they hated each other but there was a force in the universe that wanted them together. The hatred didn't matter they knew what they had and they would go beyond for eachother. Nice,isn't it?

Troublemaker. Delinquent.Drug-addict.Drop-out.Low-life. Tattoos running down his right sleeve. Red and black bandanas are apart of his daily fits. Alex Fuentes is a senior at Fairfield High and is the leader of the blood gang that runs the streets. He's the type you see with a different chick every day and the one your mom tells you to stay away from. In reality he's protective;he's already lost so much when his dad died and now he has to make sure his mom doesn't end up with loser and brothers don't shoot up the whole place.

I would recommend this book to teens and adults. It shows the true responsibilities teenagers hold in their personal lives plus. We all have seen someone and have misjudged them by their appearance; we think they have no potential or the perfect lives. We are wrong.

Perfect Chemistry is a page-turning novel that makes you gasp and leaves jaw-dropping scenes in in your head. Two people that have nothing in common and were enemies for centuries find each other at a crosswalk that makes them question why they are even considering the idea of them together.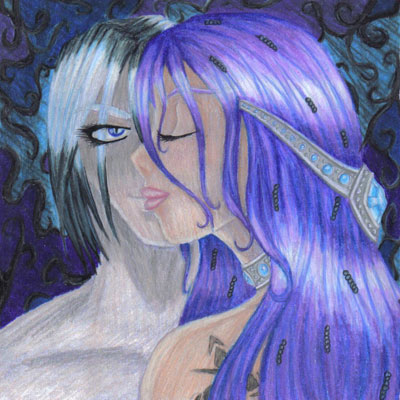 © Kelly K., Fort Collins, CO