The Dopeman's Wife by Jaquavis Coleman
January 26, 2018
Tical states " I love that girl, she's my other half. But if she lies to me I want you to take care of her. Understand? The Dopeman's Wife explains it all. Drugs,hustling and getting money non stop. This book explains the reality of hustling from here to there, and the danger that comes along with it. This book is a non stop unpredictable twist.
A young woman named Nautica is being forced to grow up, and the hard way. Everything is going well working at a fast food run-down chicken spot, with her best friend Khai at her side. Soon Khai comes up with a plan to rob a man named Zion. They have it all planned out ready and watching at his every move. When it's all over champagne bottles are being popped and music fills their 2 story house.

Nautica soon moves to begin a fresh new page. She meets a man named Tical falls in love with him. Nautica's whole past comes back to haunt her.
I recommend this book to young adults who enjoy reading urban fiction books. This book will make you truly understand the life of a person who was raised in the streets.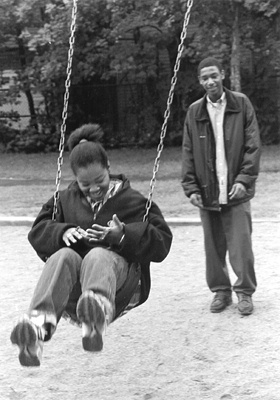 © Yaniris M., Boston, MA