Fitzgerald's So-Called Great Love Story
June 29, 2020
Fitzgerald's So-Called Great Love Story

The Great Gatsby by F. Scott Fitzgerald is a novel about Jay Gatsby's persistent pursuit of winning back Daisy Buchanan, the epic love of his past. Unfortunately, while Gatsby is away at war, Daisy marries Tom Buchanan, the typical "old-money" stereotype. After WWI, Gatsby spends the next five years doing everything in his power to attract Daisy. To Gatsby, Daisy is an illusion he invented; her elite social status and opulence embody everything he dreams of achieving, and over time, Gatsby turns his obsession with material wealth into his so-called "love" for Daisy. Ultimately, Fitzgerald's epic love story is a tragedy about Gatsby's ambition and the reality of chasing after a mirage that sequentially leads to his demise.
In his adolescence, James Gatz had been a penniless nobody who never accepted his social status. However, he has visions to become something greater. "His parents were shiftless and unsuccessful farm people--his imagination had never really accepted them as his parents at all" (Fitzgerald, 98). Young Gatz does everything in his power not to be associated with the lower class. Gatz works as a fisherman on Lake Superior when he sees Dan Cody's Yacht, which "represented all the beauty and glamour in the world" (Fitzgerald 100). At that moment, Gatz realizes that he desires to live Cody's lifestyle. Gatz steps onto that yacht and changes his identity to Jay Gatsby, completely severing all ties he has with being a poor farmer's son. Later, Gatsby enlists as a soldier and is assigned to Louisville before he is sent to fight in WWI. Gatsby sneaks into a party at Daisy Fay's house amongst the rest of the soldiers and meets Daisy for the first time. Daisy is a wealthy young socialite, and Gatsby tells her lies about his prosperity and projects a persona of equal affluence in order to get closer to her. Daisy perceives him as someone in her social class, and Gatsby keeps the lie going.
Gatsby falls in love with the idea of Daisy, fueled by his ambition to become the character of his invention. When Gatsby sees Daisy's house for the first time, Gatsby recalls that "it amazed him--he had never been in such a beautiful house before. But what gave it an air of breathless intensity was that Daisy lived there." (Fitzgerald 148). Gatsby subconsciously associates Daisy with wealth after seeing her luxurious home. Gatsby's notion that Daisy represents riches and success makes him obsessed with the idea of her. Gatsby fabricates a story of himself as "the son of some wealthy people in the Middle West [...] educated at Oxford, because all my ancestors have been educated there," in order to be included in the "old money" clique (Fitzgerald 65). The "old money" is obtained by generational wealth, whereas the "new money" are self-starters. Daisy is a member of the "old money" class and Gatsby sees lying as the only way to win her over. Gatsby tells her that his "family all died and I came into a good deal of money," pretending to be a member of the equivalent social class in order to get closer to Daisy (Fitzgerald 65). This "idea of himself" is the image he simulates --- "some idea of himself perhaps, that had gone into loving Daisy" (Fitzgerald, 110) --- the "old money" Oxford graduate who won shiny medals in the war, the person he dreamed of being since he was 17. To Gatsby, Daisy radiates this aura of wealth and is quite the literal representation of affluence, as her voice is described as "full of money" (Fitzgerald 120). Deep down, Gatsby understands he can never possess Daisy and "had no real right to touch her hand," just as his alias was not real. This leads him to the conclusion that once he possesses Daisy, he can also achieve his ideal status, making her the one single goal of all his fantasies (Fitzgerald 149).
Gatsby's foolish idea to win Daisy with his vast acquired material wealth shows he views her as a trophy. Daisy is "the first 'nice' girl he had ever known" (Fitzgerald 148). The concept of having "nice" things intrigues Gatsby because growing up, he was only able to imagine such fortunes and never anticipated one day possessing. Gatsby's materialistic greed only grows as he buys an increasing number of objects in an attempt to be worthy of Daisy. Gatsby hopes for Daisy to see his immense fortunes one day, so "Gatsby bought that house so that Daisy would be just across the bay" and "he wants her to see his house" (Fitzgerald 78-79). Daisy is the ultimate goal at the end of Gatsby's climb up the social ladder, and he will only be satisfied by achieving her affection.
Many view The Great Gatsby as a love story of Gatsby's inspiring journey from rags to riches in an attempt to win back his past romance. Yet Gatsby is never in love with Daisy --- he is in love with his dream of one day being more than just James Gatz. Nevertheless, Gatsby's stubborn childishness influences him to believe that his love for Daisy is genuine. Thus he takes the fall for her, which conclusively drives his defeat.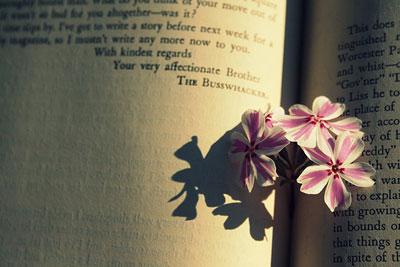 © Jordan K., Oxford, GA