Inside Out
December 23, 2020
This film is absolutely beautiful. The concept itself - so unique!
Riley, an 11-year-old girl from Minnesota has to do a cross-country move to San Francisco. But she hates it there, and her emotions Joy, Sadness, Anger, Disgust and Fear don't know what to do.
Inside Out deals with complex themes like change and growing up, often misunderstood. It's a great watch for adults and children alike.
The animation is stunning, voice acting is great, and there's something funny in every line! This is a masterpiece for everyone. Watch it today if you haven't!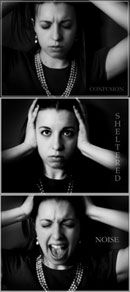 © Michelle B., Blairsville, GA