Whip It
May 4, 2010
Drew Barrymore has been acting since she was a child. I've seen all of her movies, and I really enjoy them, and now she's has put out her first directorial debut, Whip It. The film is based on the book Derby Girl by Shauna Cross and revolves around an angst-filled teenage misfit living in the small Texas town of Bodeen who goes by the name of Bliss Cavender, played by Ellen Page from Juno.
Bliss spends most of her time competing in the Blue Bonnet Pageant, a fact her mother is very proud of. Bliss goes shopping with her mother in downtown Austin where she first encounters the roller girls.
Soon after that, Bliss' best friend, Pash, played by Alia Shawkat, finds the roller derby flyer Bliss picked up in Austin and the two of them decide to see what it's all about. The next night they deceive Bliss' mother, Brooke, and travel to Austin to witness the roller derby for the first time. Bliss quickly falls in love with the sport and decides to become a part of the Hurl Scouts, a roller derby team in the movie.
In a collision of her two worlds, Bliss has to choose between making her mother happy by competing in the "Blue Bonnet Pageant," or following her heart and helping the Hurl Scouts in the roller derby competition.
The film ends on a high note when Bliss' parents finally let her play with the Hurl Scouts. Although the end competition ends in defeat for the girls, they're happier than ever with the progress they make as a team.
Although the film contains an exceedingly predictable plot and some sketchy characterizations, it's full of enthusiasm and a flawless cast. Barrymore has proved to be an awesome director so far, so let's hope for more great films in the future.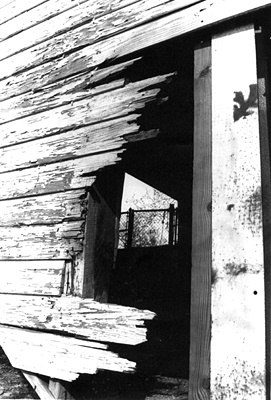 © Gordy C., Bethesda, MD