The Last Days on Mars
March 7, 2014
The Last Days on Mars is a newly released sci-fi film from one of the producers of Europa Report. Centering around the Mars-2 crew of the ISC (International Space Commission), part of the full crew of the spacecraft Aurora, the story takes place in the final 20 hours of the crew's time on Mars after an unsuccessful venture to find any signs of life. But when two of the crew go out on one last "mission," something happens, and what is found could end humanity.

Directed by Ruairi Robinson, The Last Days on Mars is not an original movie, but instead is a fresh take on a similar tale that takes elements from films such as Alien, Europa Report, and Prometheus. Now, what this film does differently in terms of story-telling is offer a more tense, tragic and surreal look at the situation, with these characters stuck in an inhospitable environment, separated from civilization. The directing here is incredibly fantastic, at times being in-your-face horrifying, and at other times beautifully haunting and surreal. The acting was superb, especially Liev Schreiber in the lead role as Vincent Campbell. In comparison to other roles Liev has done, i personally think this is his most emotional yet. Other notable mentions go to Elias Koteas, Olivia Williams and Romola Garai. The visual effects were some of the greatest effects i have ever seen, being just as good as that of Prometheus, and better than Avatar's effects. The cinematography was award-worthy as well, having some captivating shots from filming in Jordan, and the musical score was a wonderful asset to the film, composed by Max Richter.

The Last Days on Mars is a truly mesmerizing and horrific tale about survival and what happens when we encounter something beyond our comprehension. The film is not for everyone (having some brutal violence and foul language), but is none-the-less truly fantastic film-making.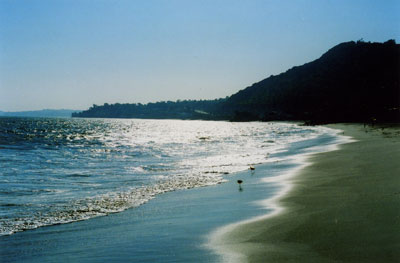 © Adam L., Washington, DC