The Fault in Our Stars
June 13, 2014
The Fault in Our Stars Movie
From a bleak landscape of sparkly vampires, melodramatic witches, and inexplicably corporeal ghosts emerged a contrasting best-seller. For those who haven't read John Green's The Fault in Our Stars (in other words, have been living in an underground bunker, searching for the lost city of Atlantis in a submarine, or dead) the novel chronicles around Hazel Grace Lancaster and Augustus Water's radiant love story.
At first glance, theirs is a story that doesn't seem to differ from other teen romance books. However, Hazel is diagnosed with terminal cancer – in other words, her life has always been restricted to a bound set of pages. Throughout the novel, Augustus and Hazel come to terms with the inevitability of oblivion and create their own little infinity.
Although it is beautiful and thoughtful and complex, The Fault in Our Stars is also quirky and at times hysterical. Hazel, Augustus, and their blind friend Isaac engage in typical teenage shenanigans. They confuse a voice activated video game and egg Isaac's evil ex-girlfriend's car.
It should come as no surprise that this book is so popular among both adolescents and adults.
So whenever its colossal fan base received word that their beloved book would be adapted into a movie with Shailene Woodley staring as Hazel, it was only natural for them to be a little nervous. In the past, a plethora of well-loved books had not succeeded on the big screen. What if The Fault in Our Stars belly-flopped in a way reminiscent of The Scarlet Letter or the non-animated version of How the Grinch Stole Christmas?
And then came the judgment day: the premiere. From the sounds of sobbing coming from theaters around the country, it was clear that most fans absolutely loved it. And in many ways, it was the movie they dreamed of: it was funny and heartfelt and followed the book's storyline.
However, the movie showed a few scenes that were powerful in the book in an almost humorous light. Augustus was portrayed as a near perfect character; the novel had often denounced his obsession with leaving behind a lasting legacy.
Movies are restricted from sharing the thoughts of characters and The Fault in Our Stars was no exception. Hazel's character seemed surer of herself in the movie than in the book, not worrying constantly about her cancer spreading or hurting her parents.
Nonetheless, it was ultimately a movie to be remembered and the future cause of a great tissue deficit.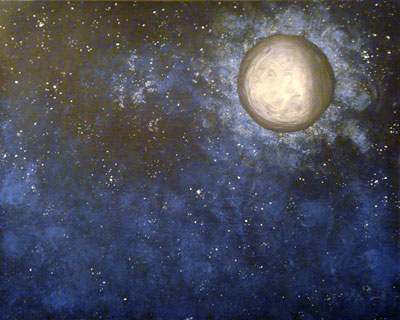 © Allison H., Vancouver, WA