Girl Rising
June 25, 2014
Every morning, when girls in developing countries wake up, they are subjected to problems and issues that limit their potential and freedom. These issues differ from country to country, but the roots are the same: inequality, and society's refusal to realize the importance of an educated, empowered girl.

Sometimes, however, a girl might find the power to free herself of these chains, or act in bravery in spite of them. "Girl Rising", a documentary about girls in developing countries, examines the stories of a few examples of girls who have done just that. The girls featured come from places such as Nepal, Egypt, and Afghanistan, among others, and they each have incredible stories to tell about finding the courage to rise above the challenges that they face and paving the way for equality and respect for girls and women in their countries.
Produced in partnership with Intel and human rights organizations, "Girl Rising" offers viewers an inside look into the every day lives of girls suffering from deprivation and injustice, simply because of their gender. The girls featured shared their stories with journalists from their countries, and the tales are narrated in the documentary by well-known celebrities such as Anne Hathaway, Meryl Streep, and Selena Gomez. Some girls act out their own stories for the documentary, and others are substituted by actresses in order to hide their identities, protecting their personal safety. Some stories are brought to life with imaginative animations aimed to express the great extent as to which these girls dream, and some girls are given the opportunity to offer viewers deeper insight into their personalities by being able to showcase their art, poetry, and songs. The producers, journalists, and narrators, have done such a wonderful job introducing each girl that by the end of each segment, it almost feels as if the viewer has made friends with them.
Between each story, statistics concerning diseases, education, and other factors are shown through creative graphics and posters, providing a balance between educating the audience through storytelling and through solid numbers. While these numbers were not unusual to me, it was my brother's wide eyes and gaping mouth that made me realize how effective the producers were in transmitting the gravity of these facts and truly making and impact on their audience.
It is impossible not to care about the issue of gender inequality and the oppression and underestimating of girls while watching this documentary. Some documentaries teach you something, some documentaries show you something, and some documentaries move you. Few documentaries can do all three things at the same time, but 'Girl Rising' definitely has. 'Girl Rising' inspires and motivates you to do something about what you see, and then gives you the means to do so by conveniently providing links and websites through which you can get involved.
If you identify as a feminist, a supporter of human rights, or simply a person who cares about the improvement of our societies and communities, then Girl Rising' is for you.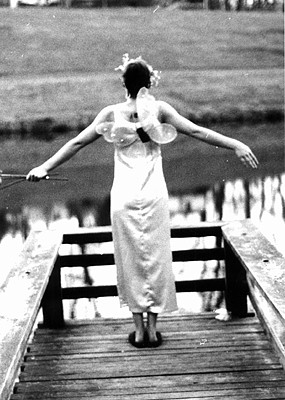 © Jennifer T., Cincinatti, OH