The Greatest Showman
MAG
January 1, 2018
I am not a harsh movie critic. It is not unusual for a film to send me back from my weekly cinema exploits gushing about a dream cast, humming the title music, or marveling over the cinematography. I often profess my undying love for one movie then hop onto the next one the following week. However, a few titles do grab my affection and hold tight. Director Michael Gracey's new musical drama, "The Greatest Showman," is one such film.

"The Greatest Showman" chronicles P.T. Barnum's rise to fame as the inventor of "show business" and the circus. This movie is an outstanding rarity: a musical with a gorgeous soundtrack, a stellar cast, and wonderous visuals.

Today, musicals seem largely a thing of the past. Perhaps this is why "The Greatest Showman" is so unique. It is jam-packed with catchy songs such as "This is Me," a lament to to being different; "Rewrite the Stars," a heartbreaking love song; and my personal favorite, "The Other Side." Each song transcends the one before it, making for an emotional roller coaster.
Of course, these songs wouldn't be nearly as magical without each actor bringing them to life. Hugh Jackman stars as Barnum, who is struggling to provide for his wife (Michelle Williams) and two daughters. He creates a show, which becomes a "circus" show: a troupe of unique showstoppers, including a bearded woman (Keala Settle), a pair of acrobat siblings named Anne and W.D. (Zendaya, Yahya Abdul-Mateen II), and a seductive singer (Rebecca Ferguson), among many others. Zac Efron delivers a spectacular performance as Barnum's young protégé, Phillip Carlyle, who gives up all of his comforts to work with the group. Each character's story weaves an intricate web with the others', all with one main root: discrimination because of differences. The amazing cast is able to portray each story to enhance the big picture, and make you fall in love with each character individually.

The visuals of "The Greatest Showman" are stunning. The bursting lights, elaborate costumes, and daring stunts kept my eyes glued to the screen. One particularly dazzling scene is when Anne and Phillip are swinging from high ropes and trapezes in a breathtaking, romantic spectacle. The choreography is sure to get even the most hesitant audience excited. Colors are even used to affect the mood. When the mood is happy and energizing, bright, warm colors electrify the viewer. Cooler, darker colors dominate the screen in the more solemn scenes.

Through all the film's wonders, it is important to keep in mind that "The Greatest Showman" is not incredibly accurate historically. Barnum – who Jackman plays as a creative, lovable family man who created a safe space for all kinds of people – was actually quite different in real life. According to the Smithsonian Institution, he notably got his first big break with an enslaved black woman who he claimed was George Washington's nurse, and he did not always treat his workers respectfully. Also, many of the characters were changed (whether by name or personality), or entirely made-up.

"The Greatest Showman" is my new favorite movie, hands down. It is masterfully crafted with a beautiful soundtrack, an apt cast, and breathtaking visuals. This movie is a magical experience, and I recommend it to everyone. Prepare to feel like you're "dreaming with your eyes open!"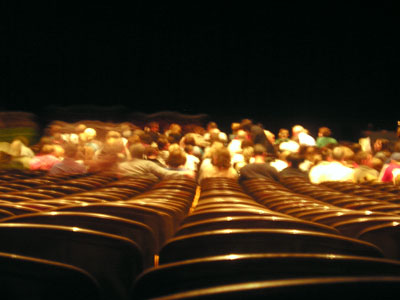 © Jessica P., Bethel Park, PA