El Norte
March 6, 2018
El Norte is a very symbolical movie that shows an amazing story telling that involves leaving home and starting a new life. El Norte was released in 1983 this movie was taken In SanPedro, Guatemala. El Norte won an Oscar in 1985 for best writing in the movie movie scenes.
During the movie multiple symbols are shown that represent either good luck or bad luck. These symbols are shown as full circles, half circles, and no circles. Animals are also part of the symbols such as: goat, birds, and a butterfly. These symbols occur recently throughout the movie in multiple scenes.
This movie is about an actress named Zaide Silvia known as Rosa in the movie, and an actress named David Villalpando known as Enrique. Enrique and Rosa are siblings who decide to leave the past behind, move to El Norte to start a new life. On their way to El Norte they encounter some horrific experiences during the trip.
The main characters in the movie and Rosa and Enrique. In their hometown they experience horrific events that occur due to the poverty in Guatemala. They both find out a "magical" place called El Norte. They hear that theirs plumbing, running water, and electricity. Enrique decides to move their alone and make money while Rosa stay and continues working in the fields. Rosa then has the urge to join Enrique to El Norte and work their as well. In the movie Rosa says "the past is five forever". This relates to Rosa and Enrique leaving the past behind in San Pedro and starting a new life in El Norte.
El Norte is a must watch immigration movie explaining the difficulties of leaving home and starting somewhere new.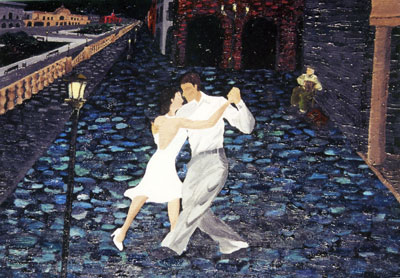 © Elizabeth M., Kannapolis, NC