BTS World Tour Love Yourself: Speak Yourself
May 23, 2019
BTS, a seven-member South Korean boy band is back with another tour. After successfully wrapping up their "Love Yourself" tour they are back with an extended tour that will take place in Asia, North America, South America, and Europe. This would be the biggest tour they have had because it would be a stadium tour. This tour has only had six shows and has had a total attendance of 350, 000 people.

Tickets in North America sold out in about two hours and a half which caused there to be an addition of 3 more tour dates for North America. This tour began in Pasadena, California on May 4, 2019, with a sold-out show at the Rose Bowl Stadium. The next day they had another tour date at the Rose Bowl Stadium. During these two shows, celebrities such as Khalid and Nick Jonas showed up to their concert. The tour then continued to Chicago, Illinois on May 11, 2019, at the Soldier Field Stadium with another sold out show. The latest concert was in East Rutherford, New Jersey at the MetLife Stadium. Now, getting tickets for this concert was extremely difficult that would have not been possible if my school was not canceled. On March 1, 2019, tickets went on sale at 10 am. I woke up at around eight thirty in the morning and entered the page to buy tickets. I thought I was prepared I had two mobile devices and a computer which I can tell you it was not very useful in the end. The website kicked me out multiple times during my time of trying to get into the queue. I was extremely frustrated by that point and was almost going to give up on buying these tickets. I decided to scroll through Twitter and I found out that I was able to call a specific number from Ticketmaster and be able to buy concert tickets. I called that phone number around 8 times until the last time it was successful. Calling was completely out of my comfort zone and after I was very surprised that I managed to do so. The tickets that I bought were very good they were in section 118. Although this was a very frustrating experience I would do it again in less than a heartbeat.

The week leading to the concert was not my best week so I was really looking forward to the concert. The day of the concert it really did not feel like to was that day but rather a very normal day. Getting ready for the concert didn't take that long and it really just felt like I was going out not going to their concert. I had to travel for around 2 hours and a half. There really wasn't much traffic until we were very near the stadium. Getting to the stadium I began getting very excited and it really began feeling very real. When arriving at the stadium they had their pictures in banners and I thought it looked very good. When I arrived at the stadium I thought it was huge and thought I was going to get lost. However, it was really easy to find my way through it. I met a lot of nice people that helped me get around. I would say there was a lot of diversity in race, age, and gender.

While waiting for the concerts there were music videos being played and as the stadium grew full it, of course, grew louder. It was a good way of hyping up the crowd to get ready for the concert. The concert started with a song of their newest album, Dionysus. The stage was filled with a lot of things that made the stage amazing and I think it was an amazing way of starting the concert. The concert had all their solo songs from their last album. I can say that I screamed as much as I could. I also made sure to sing along to all of the songs they played.

Overall, although it was very frustrating to get the tickets, it was definitely worth the experience. I can proudly say that I had the time of my life. It was a great experience that allowed me to meet a lot of great people. It was an unforgettable experience that I will never forget. Thank you to the seven boys who have inspired me for these past four years.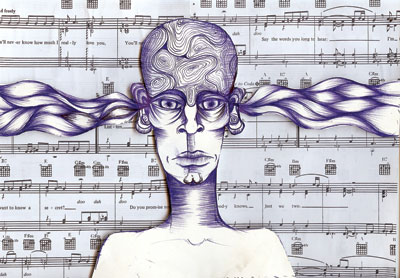 © Ani S., Petaluma, CA