Come On Feel the Illinoise by Sufjan Stevens
January 10, 2011
In 2003, Sufjan Stevens released Greetings from Michigan - the Great Lake State, and announced that he was making an effort of writing an entire album for each of the 50 states of the United States of America. In 2005, Stevens released Come on feel the Illinoise, his fifth album as well as the second album for his plan, but it was soon put aside as he began to write other albums. Although guest musicians were brought in during the recording process, Stevens took all of the recording, engineering and production duties upon himself. I say, 'Bravo, Sir Sufjan!' Stevens employed a drummer, trumpeter, a string quartet, and personally plays more than twenty different instruments on the album. Craig Montoro does vocals and plays trumpet; James McAlister plays drums; Daniel Smith and Elin K. Smith make hand claps and do background vocals; Matt Morgan, Shara Worden, and Katrina Kerns are background vocals.
There are 22 songs in the 73:50 minute album, Come on feel the Illinoise. Illinoise features songs referencing places, events, and persons related to the state of Illinois. The artwork and lyrics explore the history, culture, art, and geography of the state—Stevens developed them after analyzing criminal, literary, and historical documents.

For example, the fifth song in this album, John Wayne Gacy, Jr. refers to the man, John Wayne Gacy, whom was the famous serial killer of Chicago, Illinois. He was a likable and affable man, and was widely respected in the community. He was a Catholic and sharp businessman who had his photo taken with the First Lady, Rosalynn Carter. He also spent much of his free time hosting elaborate street parties for his friends and neighbors, serving in community groups and entertaining children as "Pogo the Clown". Gacy had been convicted of the deaths of 33 young men and had the notoriety of being convicted of more murders than anyone else in American history.
'The neighbors they adored him
For his humor and his conversation
Look underneath the house there
Find the few living things
Rotting fast in their sleep, oh the dead
Twenty-seven people, even more
They were boys with their cars, summer jobs
Oh my God'
This stanza begins with telling how Gacy was known as the neighborhood, good guy. 'Look underneath the house there, Find the few living things, Rotting fast in their sleep of the dead' is referring to the removal of a total of 27 bodies from the crawl space, below the basement of Gacy's house. Another body had also been found weeks earlier, not in the crawl space but in the Des Plaines River. 'They were boys with their cars, summer jobs; Oh my God' simply states how they were innocent boys, young creators taken away.
Sufjan Stevens went to music school at Interlochen Arts Academy for a year when he was 14, he was learning to play the oboe and to study reed making. He was unhappy with this choice, as he hated the oboe and he found no interest in it. Soon he began to learn piano by ear, listening to recording of Rachmaninoff. He found the piano to be very interesting! Once he went to college, he began to learn the guitar, bass guitar, drums, and banjo. He played recorders for a folk band, and borrowed his sister's flute. If he could find something available, he would spend enough time to figure out how to play it.
Illinoise was included on several reviewers' "best of the decade" lists—including those of Paste, National Public Radio, and Rolling Stone. The album amounted to Stevens' greatest public success to date: it was his first to place on the Billboard 200, and it topped the Billboard list of "Heatseekers Albums".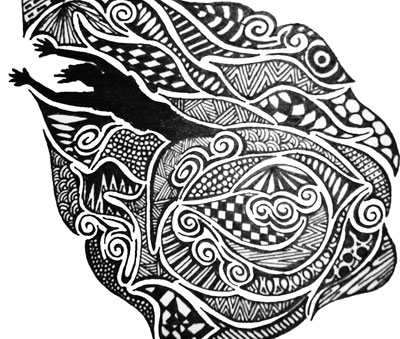 © Caroline B., Haworth, NJ