Scars by Papa Roach
May 10, 2013
I tear my heart open. I sew myself shut, my weakness is... that I care TOO much.

Papa Roach's song, Scars, is art within itself. With a powerful chorus, deep emotions and a fierceness not easily uncloaked, this song can send you into a raging rampage, or, if your like me, into a bawling frenzy.

That powerful chorus, simple, but completely relate-able. The way the words are fit so perfectly, the way the band plays, the way the song IS, you can't help but be touched or moved by the familiar feelings this band can emit.

"The scars remind me, that the past is real, I tear my heart open, just to feel."

I mean this song, it can go with a breakup, a death, a loss. This song could easily bring you intense emotions on your best or worst day. Personally, it's given me determination at times, to get my life in order, to start feeling again, to stop caring TOO much when I know I shouldn't, at times its also help me simply wallow in self pity and remorse. Songs that are able to provoke thought, and real true feelings, can't help but to be a favorite in your playlist. You know the feeling, that feeling when a song you just simply must hear comes on, and your heart's almost restored just by the low bass, the precise drums, the voice, the words, the soul of this song. This song is one of those songs for me. I recommend this one to EVERYONE. Sometimes we need to FEEL. And music is my best friend when this need knocks on my door.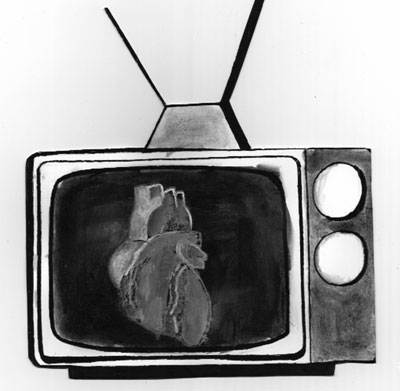 © Brooke S., Indianapolis, IN