Rusty Lake Paradise
April 7, 2020
"I remember that day when I returned to paradise, the island of my family. Since I received the message of my mother's death, the blurred childhood memories started to become more clear. It's hard to forget someone who gave so much to remember…" Thus starts Rusty Lake Paradise.

Rusty Lake Paradise is a point-and-click adventure game set on a small island in the middle of Rusty Lake. Rusty Lake Paradise is the 12th game of the Cube Escape universe, and is the 3rd premium game in the series. It is $3.99 to buy on iOS and android, and is $4.99 on steam.

Rusty Lake Paradise follows the story of Jakob Eliander, who returns to Paradises Island, the place where his family lives. He soon finds that the island has been cursed by the ten plagues of Egypt after the death of his mother. Through the game, he stops the plagues by returning his mother's black cubes to the lake. Throughout the game he finds out why he left the island in the first place and the haunting truth of how his mother died.

The game is fairly easy to control. It is a 2-D layout. Tap on objects to focus, tap on the down arrow to defocus. There are also areas that use a longer landscape, like pathways, that you can slide the screen across. The puzzles aren't so difficult that they frustrate you for too long, but are definitely challenging.

The graphics of the game are really good quality. The animation is outstanding and the developers did a real good job on the voices of characters. Along with the main game is a list of 50 achievements that can be found to unlock a secret ending.

One downside of the game is that a few of the puzzles can be a little confusing, like one part where the player takes a snow globe powered by crystals to make it hail. It was parts like these that when I figured it out I was a little confused about the logic, but overall, the puzzles are great and wonderful.

Overall Rusty Lake Paradise is an incredible game and I would strongly recommend it along with the rest of the Cube Escape series.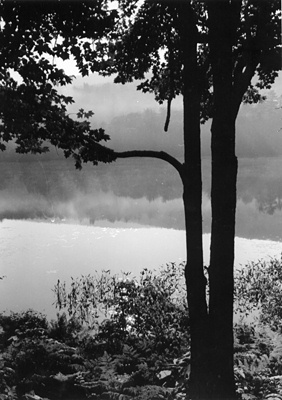 © Steve S., Marblehead, MA