Grab the Torch in Colorado, Maine, and Connecticut
August 1, 2013
Leadership, ethics, and philanthropy. To most teens, these are words that are hard to define but are undeniably synonymous with responsibility. Thus, they are usually perceived as far from enticing adjectives to describe a summer camp. It is those three words, however, that served as the very motive behind my application for Grab the Torch.

Founded by Mr. Dave Aldrich, the summer institute is designed to enlighten students ages 14-18 on how they can serve their communities and even further, change the world. I've always been one to go above and beyond my school's service hours requirement so I felt I could relate to the former. The latter, on the other hand, seemed much easier said than done as I was first registering. How could a 16-year-old make even the slightest impact on the world, let alone change it? My seven-day Grab the Torch experience gave me a clear answer.

GTT offers three separate sessions, hosted by different boarding schools across the country. This summer I attended the first session, held at Fountain Valley School in Colorado Springs, Colorado. A drastic difference from other camps I have attended that welcome campers by the hundreds, each GTT session is only for a group of 20 or less. In my opinion, this is one of the program's best qualities. Though my past camp experiences all include great friendships, Grab the Torch is the only one I can testify created the perfect setting for everyone to be friends with everyone. My group of 16 shed the typical first-day awkward tension in a matter of hours, opening up to each other more and more as the week went on. Through the sharing of personal strengths, we each helped one another to improve on our weaknesses, growing together in a variety of ways. I was truly in awe upon meeting other teens that were so insightful and as eager to make a difference as I was.

It was Mr. Aldrich, however, that opened so many new doors for me. Thanks to him, my GTT peers and I were able to learn about philanthropy from true philanthropists. We met with various organizations, such as Compassion International and Google, as well as held Skype conferences with inspiring individuals across the globe, including a Yale student studying human trafficking in Israel. Not only did Mr. Aldrich provide us with these incredible connections and sources of wisdom, but I think his own optimism truly compelled all of us to find the most outgoing form of ourselves, unafraid to approach new people and try new things.

Don't think GTT is strictly business! Mr. Aldrich makes sure to scatter several purely fun activities throughout each session's schedule. My group, for instance, took a trip to Denver, where we attended a Rockies baseball game and a pool party. Each day also included free time between class and speakers for us campers to utilize as we pleased around campus.

Now re-consider the significance of the words leadership, ethics, and philanthropy. Grab the Torch takes each beyond its entry in Merriam-Webster's Dictionary. Gaining a personal understanding of all three terms is met by unforgettable experiences, lifelong friendships, newfound role models, and, at least in my case, a revelation of all you can be. I highly encourage anyone and everyone to grab the torch.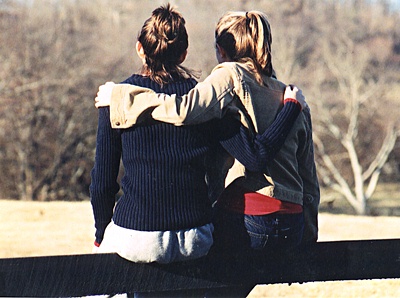 © Jaime M., Wichita Falls, TX