Gifted
October 7, 2011
My name is Dave and I can talk a cat off a fish wagon. I have a young beautiful English teacher says I have the gift of gab. I've pondered if this gift is utterly useless. Until the day I applied my initiative to a company called shoe carnival. As I walk into an unfamiliar shoe store I am greeted by a nice lady with very big smile. By the time I finish shopping I find myself boldly asking for a job. With a casual Texas draft I say, "Are y'all hiring by and chance ma'am."

"We sure are!" I felt a jolt of excitement as I grabbed the application from her.

As I promptly filled out the application she asked, "Are you bilingual?''

"No ma'am I'm trilingual I speak English, Spanish and American Sign Language. I noticed an impressed facial expression as I handed her back the application. We shook hands and I left the store feeling very confident.

A little over a year has passed since that day and I've been working there ever since. I'm frequently complimented by costumers and management on my great skills with people, maturity, and determination to succeed. So far I have been awarded Employee of the Month twice, and was recently promoted to lead associate. I have proven myself adequate to perform my new duties as lead associate which consist of overseeing a department and various other responsibilities. I am carving a path to success, and my tool of choice is the gift of gab.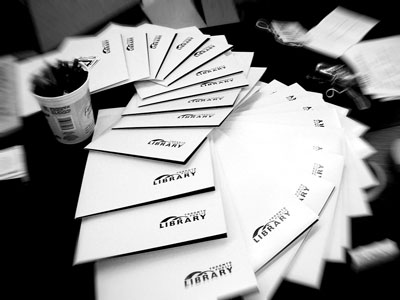 © Yu Kun Z., Toronto, ON, Canada