Gaijen
MAG
We are often misled by the appearance of things, of people, even ourselves. Write about an appearance that deceived you and analyze its significance.

Gaijen.

A dark-haired little boy pulls on his mother's skirt and points with wide eyes. Whispering, she tries to push his finger down. The finger points at me.

Gaijen.

Double takes and silence scream at me as I walk across the train platform. I'm just an average American girl. Only in middle school, I don't see how I can be causing such a ruckus just waiting for a train. My brother is oblivious as he jumps up and down on the yellow lines. My dad has his daily heart attack and tries to pull him back. All the signs are so complicated, causing my mother to squint at the train marquee, as if making her line of vision smaller will simplify the characters.

Gaijen.

I see a girl my age staring at me. As soon as we make eye contact, her eyes drop to the floor. I begin to feel very, very small. My parents said this move would be fun, that doors would open for us. Now every door seems to slam in my face. I never could have caused this much commotion back home. Back home I was an average white girl who loved to ride her bike and was beyond the Minnie Mouse stage but hadn't quite noticed boys. I was just like every kid around me.

Gaijen. Foreigner.

The signs were still in English. There was a McDonald's and a Wendy's. But the signs were also covered in scribbles known as kanji. A teriyaki burger was on the menu along with chicken nuggets. It wasn't completely different, but nothing was the same. Maybe the world was a lot bigger than our globe at home could tell. Maybe I wasn't as average as I thought.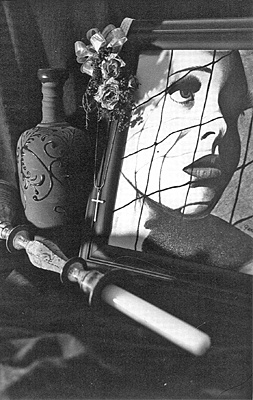 © Anonymous