The Authors of Our Own Stories
October 29, 2011
Book stores smell like nothing else in the world. The resin-scent of paper, ink and the acidic snap of binding glue all mixing together to create an encompassing aroma—there's nothing else like it. That smell was on my fingers the day that I discovered a novel and a novelist that changed my idea about how beautiful life, and sadness, can be and inspired me to change the way I experienced those beauties. Maggie Steifvater is an international bestselling author with over six publications; The Scorpio Races soon to be released. Shiver, was the book that introduced me to Steifvater, and from there the effect began.

The saying, "Never judge a book by its cover,' has always been a phrase that comes to mind when I peruse the shelves of a book store. Don't judge them by what they look like, I thought stroking the spines of new prints. I would be lying if I said that I was attracted to Shiver for more intelligent reasons than the glossy red blood-droplet dotting the "I". The cover intrigued me to read the front panel; the panel drew me in. Suffice to say, I read the whole book over the course of a single day, a week later, I read it again. The writing made curious about the writer.

The books captured sadness through stained glass. I had discovered before that an author's writing can be incredibly different from the author themselves; something that concerned me because I always put myself into everything. With Steifvater's name in 'Google,' I came across her blog; her words, outside the story, were just as inspiring—I realized that she was realistic and therefore real.
I had found previously that published author's blogs become impersonal quickly—Steifvater, in comparison writes to a small audience, not general. This inspired me to write, not for a large audience, but as if I were speaking to an individual. A change in my writing-style that soon became a change in life-style; writing for people and sharing with them became easier. Humans share commonalities: smiling, laughing, walking on two legs, etc. People are unique: the way they smile, the way they laugh, the way they walk on their two legs.
Music, writing, reading, and painting: all were things that Maggie Steifvater presented to me with a quirky humility that simply put, proves that it can be done. Her achievement of creating for herself a lifestyle that allows for her to do the things she loves, has ultimately, inspired me to do whatever I have to in order to build for myself what I want my life to be because I have the power to do so. We all have the power to be who we want to be and to make ourselves into people who have time to do what we love. Like books, our dust jackets may be glossy or dull, or boring or beautiful, but our pages are printed in the ink and font we choose.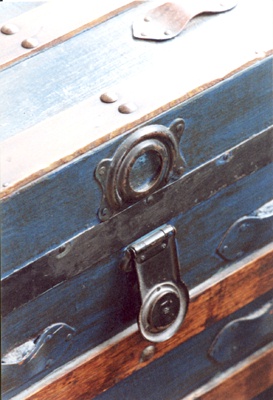 © Amanda F.,New City, NY