To Kill a Mockingbird: Bravery Lies Within Us
September 24, 2013
There was a time when standing up for what you believed in was taboo, a violation of society. Today, this saying is cliché but still possesses meaning; what does it take to fight for what you have faith in? The answer lies in courage and bravery; the essential theme in the novel To Kill a Mockingbird. These morals are wired in our human brains but only become visible though our actions. The characters in To Kill a Mockingbird express a mass of audacity along with fortitude, and act as role models to Harper Lee's avid readers.

Atticus, a just, fair character in Lee's book portrays courage in a way that goes against all societal etiquette. He defended a black man who was accused by a white man; both humans, both equally important. Nonetheless, the accuser holds prominence in the trial, just because of his ethnicity. Surely, it is well known that the black man, upon the name of Tom Robinson, did no harm, yet he is convicted. Atticus predicted this outcome, yet still was determined to crumble the wall society built by defending Mr. Robinson. He soaked in the insults, the taunting, the unrelenting threats. But by any means, he did not succumb to them. Atticus states, "Courage is not a man with a gun in his hand. It's knowing you're licked before you begin but you begin anyway and you see it through no matter what. You rarely win, but sometimes you do" (128). By his actions, Atticus proves to be one of the most courageous of all; he went against society's most rigid protocol and sought to find the good in every evil.

Boo Radley is the most blatant "mockingbird" in the novel. He only aids others, such as Jem and Scout, by reaching out to them and providing gifts as well as saving them from the clutches of Bob Ewell. Although some may argue he is without a trace of courage in his veins, for he only hides away in his residence, bravery is pronounced and glows upon his skin. Scout recalls, "Neighbors bring food with death and flowers with sickness and little things in between. Boo was our neighbor. He gave us two soap dolls, a broken watch and chain, a pair of good-luck pennies, and our lives" (320). He risked his life for the Finches without even saying a simple "hello" to them beforehand and stepped out of his comfort zone for the benefit of others. Yes, Boo Radley, also known as Arthur Radley, is a hero that was not recognized for his valiant deeds.

More than external and physical bravery exists within a person. Mrs. Dubose supports this theory; her illness took hold of her and caused her to be blind to other's emotions. However, she struggled with the grasp of her infirmity with such determination that courage was the most important aspect of her late life. Lee stated, "'Mrs. Dubose was a morphine addict… She said she meant to break herself of it before she died, and that's what she did'" (127). She fought for her health heroically, while only a few were aware of her internal struggle. She asked Jem to read to her for she believed it would help ease her ache and serve as a distraction; also, pleasure is not an easy find when bed-ridden. Atticus stated, "'She died beholden to nothing and nobody. She was the bravest person I ever knew'" (128). So in this way, Mrs. Dubose's fearless heart kept her going until it ceased beating.

In a nutshell, the most important theme of To Kill a Mockingbird is bravery. We all have our faults, but like Atticus, we must learn to accept them with embrace and strive to fix our own. Courage lies within each of us, especially in the characters of Nelle Harper Lee's novel. The difficult part is releasing that bravery into our life and interactions with others, whether it be externally or internally. As Scout achieves at the end of the book, we must learn to look at things in a different perspective with valor and glare at our challenges in the face.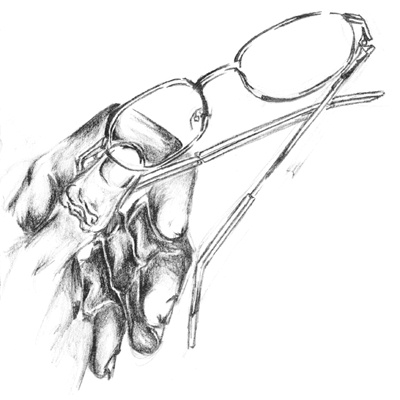 © Omar M., Philadelphia, PA