I Am Your Killer Redena Part 1
May 16, 2009
Her scream echoed in Alice's mind. Her blood stained Alice's hands. Her name was Redena Lonanbon.
It might have been Alice's imagination, a hallucination; the whole murder might have been fake, if it wasn't for the stillness for Redena.
The butterflies fluttered, floating slowly on breeze. Alice stood there, in the white gown, a bejeweled dagger was in her hand.
"Kill Her!!!!" the voice screamed in Alice's head

In one swoop Redena was dead.
Redena's scream woke her out of her trance. She saw her best friend lying there dead, in her own blood. Alice crumpled with a sob.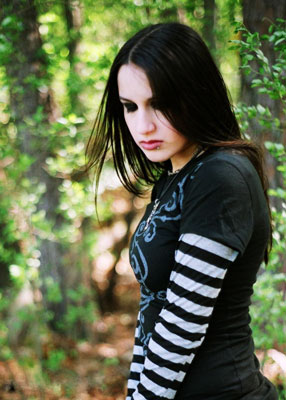 © Rebecca B., Marietta, GA