A Whisper of Forgiveness
February 6, 2010
The police sirens ring in my ear, like a wail from a newborn orca discovering the ocean blue. The heroic policemen's walkie-talkies blast from their speakers about an accident, and blinding headlights in the distance inch forward in my eyes. I'm left not knowing what the bright light is and my head jumbles with confusion from being blasted. The aftertaste of the bitter, bubbling beer thunders up my throat. My life is passes through my clueless eyes, and I don't realize why.

"Rosalie? Rosalie Curtis?" Somewhere, a corner of my conscious brain, is my language arts teacher Mrs. Goldstein. She brings me back into my cruel reality ripe with pain. Opening my big blue eyes, the color of a robin's egg that look so sunken in and exhausted, and I brush my wavy blonde hair aside. Managing to mutter, I say, "Yes?"

"Would you like to share your personal essay, Rosalie?" inquired my teacher.

"No. I don't have my essay anyway," I wipe away my smeared mascara from my sleepless, bloodshot eyes that haven't slept in days thinking about Zooey all alone in an uninhabited heaven, without bothering to glance up to look at her.

"Unprepared, again. Come see me after class, Curtis," she says.

After class, I meet Mrs. Goldstein at her desk and she gives me the same old spiel about my grades dropping ever since Zooey died. Focusing on her white frizzy old lady hair, her speech means nothing to me. I stare into her bird-like eyes and think how beautiful my eyes were before everything. Before the accident.

I nod my head and walk out after she is done. Immediately, I sprint to the peaceful ocean and to the empty wood peeling boardwalk that is always waiting for me after school. A briny aroma of scuttling sand crabs and solitary mussels overtake my senses, while sea gulls with delicate white wings, hover above me. My legs take me over the gentle sand and to the sparkling misty ocean surf. My once perfect face, soft toned cheekbones, sun kissed and tan, and a fragile emaciated jaw, is now tear stained and sullen. I don't know the reason why I started blubbering like a baby but it is like my tear ducts snap and salty water flow down like rain. It is not my fault, it is not my fault. A broken record plays over and over in my selfish mind. The night of the accident, Zooey drank and my handsome Cherokee boyfriend Jacob did, too. So, that makes me not responsible, right? Jacob's laughter, the feel of his deep olive skin and the look of his deep amber eyes mix in my memory with my best friend's dun brown hair and all the memories we shared. This is all I can think of, it is consuming me. Nobody is around, the beach is deserted, so I sit on the rocky jetty while waves crash upon my feet. I heave sobs that only the ocean and I can hear.

Finally managing to pull myself together, I head home. Ugg. Great, my too-concerned parents are waiting for me, I think miserably.

"Rosalie, why are you home so early? Did you cut school? And why is this on the answering machine?" my mother interrogates. Her subtle face is so like mine was once. She looks an awful lot like me.

She hit's the play button angrily. The noticeable caterwauling of Mrs. Goldstein pound my in-trouble head and says, "Mrs. And Mr. Curtis, Rosalie has handed in eight late assignments in one month. She hasn't been doing well at all since, you know, Zooey passed away. Please call me back so we can have a conference and discuss her progress. I'd appreciate it and if you can call me back at …." I scowl and snap, "I AM doing fine. Don't listen to what that old bag says." I don't wait for an answer. If it's macho guys hit on me lamely or if my mother tries to be mother-like, I get ticked off and bad. I'm like an enraged hornet looking for an innocent, and once touched my sting bites savagely.

My athletic, strong legs take me down the silent street, congested with charcoal black roofed, gigantic, shutter covered window, suburban houses and through the busy traffic of speeding cars and onto the calm, splintered boardwalk to my safe place, my Jersey shore. This is somewhere were I can relax easily, alone. Taking myself to the nearest bar, I order myself my old stand-by - a rum and coke. Using the fake I.D, we made and used illegally before, I get what I want. Rum makes the pain go away that is bottled up inside me and makes everything okay. I anticipate it like a puppy waiting for a new bone. I sip and breathe slowly for minutes, maybe hours. Just then, everything begins to go fuzzy. Jake's friend, Chris, shows up. He says, "Hey Rose." I "Hey" back before going into another state of confusion.

"Rose, I bet you can't drink ten shots in a minute?" he provoked.

"I bee-t I could," I say in a slurred voice.
He orders ten shots and tells me, "I'll give you fifty bucks if you do. If not, you owe me!"

"Alright. Deal." Shakily, I take his cold, icy, clammy hand. Feeling kind of queasy, I take the first shot in my hand. I chug it down but something doesn't feel right. Suddenly, it all comes back.




Zooey, Jacob and I sat by the sea watching the sunset. She told me when she
dies, she wanted us to scatter her ashes over the ocean. Jacob's tough, so big and
jolly laugh, and his remark to me that he wanted to be buried under the pier. All
three of us headed to a neon sign that invited us to a boardwalk bar. Laughing
and clinking of Coca Cola glasses pounded my eardrums. I smelled briny salty
fish and seafood, the way a bear would smell a squirmy trout buried in the rush of
the river. All of us would be happy when we get a good buzz.


Me being the soberest one, I grabbed the wheel. The song, "Viva La Vida" played
and we sang as loud as our lungs could. Not knowing some of us were about to
die. My head smashed against the steering wheel.


I opened my eyes and saw white sheets, linoleum tiles and smelt rubbing alcohol.
My mom told me Zooey and Jake were gone. Tears spilled down my face, never
realizing it was my fault.

Until now.

"I can't do this," I leap down from the bar stool and bolt out the door. The smell of salt and open remains of clams assault and tickle my senses. Down the sand I run and jump onto the rocky jetty. An ocean breeze from a million miles away hits me in the face almost trying to push me back.

"Zooey!" I scream. No one answers except the crashing waves beating onto the shore. It empties my plea onto the sand.

"I know you are out there and I am sorry. It took me this long to realize that it was my fault. I'm so sorry Zooey and I wish I thought more of you than I did of myself. I am so sorry.." At this point, I sob and convulse, trying to release the pain with every breath. "It was always my fault. I am so stupid, …my fault." I say this over and over, gasping for breath between sobs. Thinking there is nothing I can do or say to bring her back, I hear a faint whisper of a whisper and know deep in my bruised heart that it is Zooey's voice. It tells me that she loves me that everything will be okay. I am forgiven, at last.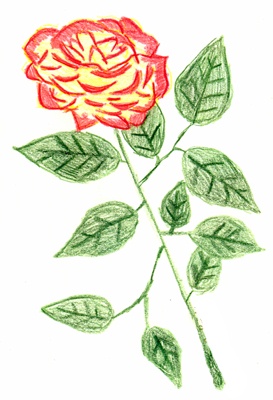 © Kelly Z., Niscayuna, NY