Life's decisiond
August 29, 2010
In life people make decisions that could make or break them. That decision that person made will remain with them forever, they would come to turn into memories for some.

The way we live as humans are by the decisions we make ourselves. Each decision would turn into a good or bad memory. Memories can help us by doing better at something we could not conquer before. They can both hinder us or help us.

Memories hinder us by bringing back unhappy memories that could make us doubt the things we do. Say a woman who came to fall in love with this man who she thought loved her very much. He promised to stay with her through thick or thin, come to find out the woman's best friend wanted to tell her something. They met up somewhere and the friend broke the news to her that her fiancé had been living a double life their whole relationship. This bad memory could hinder a woman's perspective on a men for the rest of her life. She would think that all men are nothing but liars and cheaters and would probably miss out on a great opportunity in finding another man. That memory could also help her by learning what to find in a man. She would be able to find better qualities in a man.

It's all up to that person whether to learn from that or let it hold them down and miss out on many possibilities. The problem with most people is, they let their bad memories hold them down. Which makes those type of memories turn into a fear. They'll be afraid to conquer their fears, which will just set them back even more. Everyone has to step up at sometime, it may hurt in the beginning but in the end all that hard work will be worth the experience.

Older people love to share their memories with the younger generation now, to give them a sense of culture. Many people have bottled their memories up and just left them on a shelf. Bottling a memory could hurt someone.

There is this girl who had been sexually abused at a very young age. The girl learned how to bottle everything up and just dwell on that memory. She became depressed and not able to function well in those thoughts. As she grew up everyone thought she was ok, just a very quiet child. She became a very beautiful teenage girl. Then the abuse started again but by someone different. She became very distant again. No one knew of all the tragedies that had happen in her life besides her own eyes and the ones who committed the thoughtless crime. She started to dwell on that memory in the past. People saw there was something wrong because she would start to rebel, no more a quiet child her parents began to wonder what had happened to the child of theirs. The girl hit rock bottom, she could not hold the memory of the abuse anymore. She thought if she could just tell someone that all the pain would go away. It did not go away, people began to gossip about that ordeal she went through. She came to not trust anyone. One day someone thought she had done some kind of good by telling people. If she would not have come out with the truth those men would not have been punished. The young quiet girl became a person that began to speak publicly about her problems. Her bad memory had been lifted as she spoke more and more about the abuse. She helped many women to cope with the sexual abuse that had happened to them. Many more women became more confident and could handle themselves better.

Memories can hinder and help people in many different ways. You just have to be able to make the right decisions and choose the best route that is for you. If it comes to be a bad memory do not dwell on it and just try and get through it as much as possible. There can always be something better at the end of the road.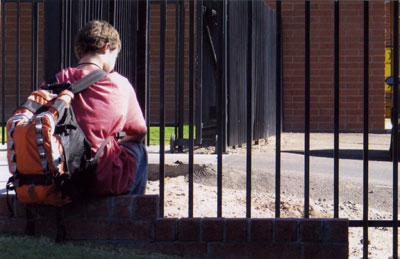 © Molly L., Phoenix, AZ