The Road to Hell
September 22, 2010
I tried hard. I really did. But no one effin' cared.

That money was supposed to go to him—it's not my fault it never made it! The mail service must have gotten something wrong. They made me break my promise.

I swear I didn't know the T-shirt I gave away to her had I'M A DONALD D*** written on the back. Maybe someone wrote it on after I gave it to her. Maybe I never looked at the back.

I tried to catch her when she fell off that bicycle—my bad for wanting to give my friend some riding lessons! But she's so much heavier than me—how was I supposed to support her?

Hooking the two of them up was an act of benevolence and kindness. She'd wanted a guy, he wanted a girl—where was the problem? Oh, right, he was abusive. Well I didn't know that!

I told the guidance counselor about her because I wanted to help her, not get her in trouble. And there I go being called a tattle-tale, a blabber mouth.

I said he was stupid because if he knew, then he'd be able to do something about it. I know I wouldn't want to go around acting like an idiot and have no one tell me! So why would he?

I only drove while drunk as an experiment—to see if what they all said was true. And besides, I'm very dexterous. It was the tree's fault, not mine.

They say the road to Hell is paved with good intentions. That would explain why I'm in Hell.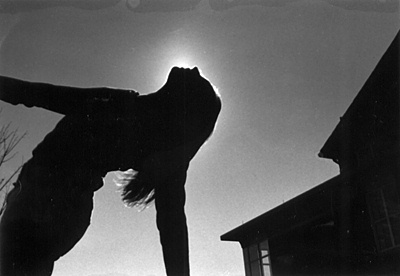 © Alexandra B., Marblehead, MA