Plastic
January 26, 2011
My eye's are low, my hands are shaking. Last time I was really aware of what was happening, I was with Christal May and she was shooting up. I didn't really want to but, to h*** with it you only live once. The pain from the needle was nothing compared to the heroin running in my body, for some reason it hurt. It stung and I fought tears because Christal May couldn't see me cry. No one could see me cry.
Now I was sitting in an ally, cold and alone. I covered my face with with my snowy white hands, I had lost all color. Is that what heroin did to you? Or was it the effect or losing myself. I had lost myself.
I was no longer the fun, perky, blond. Upbeat and stylish. I was not the A student, with the perfect boyfriend. I no longer had a family who loved me. I was no longer Amy Lee. I was someone else. I was someone who wanted, scratch that, needed to shoot up. I didn't have a boyfriend. I didn't have friends. Even Christal May was done with me. She said I was out of it. I should have stopped the first time. What made me do it again? I didn't know, my mind was foggy. I looked up, what was i gonna do?
To the right of me was a tall ladder. One from an apartment. Laying next to the trash can was a long thin rope. One tear ran down my face as I stood from the puddle I was sitting in. My feet where fish as I dragged them threw a puddle to the trash can. I picked up the rope.
What was left for me to do?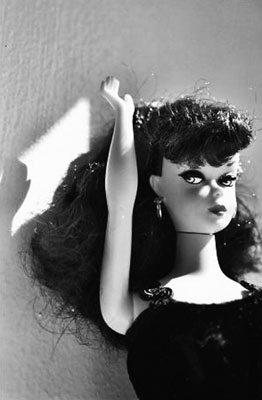 © Carolyn K., White Plains, NY