One-Way Window
July 4, 2011
I am captured once again by the enormous yellow beast they call a school bus. I hear the unrelenting chatter of those around me, but I do not take part. I glide through my classes, my expression never changing, my eyes never losing their dazed look. I take notes, read passages, do worksheets, all with the same stony silence. I don't make eye contact. I never smile. The beast comes again, transporting me once more to my home, a slightly less repulsive dungeon than the school.

This is my life. This is me. It is not who I want to be.

This is not me.

I view the world through a one-way window. Nothing changes on the outside. No emotion penetrates the thick glass of my window. I do not pull down the heavy pane to let a word or two escape my lips, for that would mean allowing the icy breeze of the outside to enter as well. A brick wall surrounds me, with this single one-way window. I chose each brick and laid them in place, one by one, in that time before. I spread the mortar of distrust and self-consciousness. I left one window for me to see through, but not for anyone to see me through. Inside my mind whirls and twists and soars, pushing against the stiff wall. I left no room for me inside this dome, but it has been too long. My window is crusted shut and my wall is braced on every side.

I am alone, and that is what I had wanted. The scars of grief and loss still show. The memories of pain echo in this dome, unrelenting, unforgiving, unstoppable. I still hear the fading voices of my past, becoming fainter every day. I gave up on this world long ago. On each brick is scrawled a word.

Hatred

Fear

Loneliness

All the things that drove me to this place.

I built it to block out all the pain, all of the despair. Instead I locked it all inside with me, where I could not get out. I refuse to open my window to let it through. The dangers of that world are lurking in the shadows, waiting for me to open it, just so they may rush in. If I let this dread and depression out, there is a chance that they will flood in just like before.

Something is drawing me closer to my window. I press my eyes against the glass. I wipe away the grit and dust. There is something in the distance, something I have not seen for some time. If I could just remember; if I could just remember that feel, that thing out there. Its warmth is familiar to me, although I could not tell you from where or when. I begin to see its faint outline, like a beacon in the dark. It penetrates my window, shining through to me, connecting with my heart.

I finally recognize it.

Hope.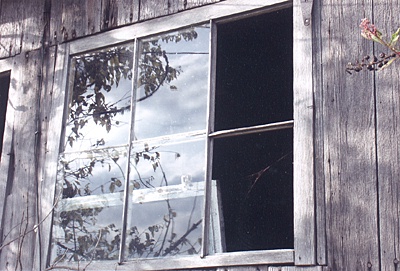 © Cassie H., Cami, IL