In Time
MAG
The light glimmered In the dark and chilly kitchen,
theclock reads 3:15 a.m.
I prepare his bottle of milk.
I wonder why.
Why sosoon, at such a young age?
Years ago, we would sit at
Squaw Lake, fishand
discuss our life.
We would imagine the
future and what mighthappen.
The color of our house and
the kind of dog we would have.
Laurenalways wanted to
have a little boy.
I never imagined it
so early inlife,
with so much still to see.
We have Johnny now,
a beautifuleight-month-
old little boy.
These mornings with Johnny
are like acaterpillar that eventually
turns into a beautiful butterfly.
In time thecrying will
stop. Lauren and I will sleep again.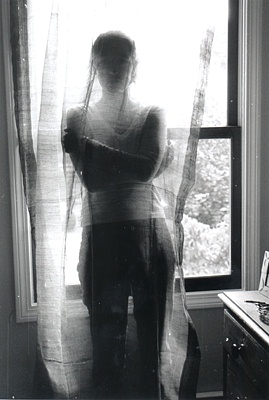 © Cerys W., Marblehead, MA